Welcome to our monthly summary of our activities at Hexact in August! We're excited to share major AI improvements, a brand new email editor, new features, and a ton of new tutorials to tap into the automation movement.
Bard AI automation added to Hexomatic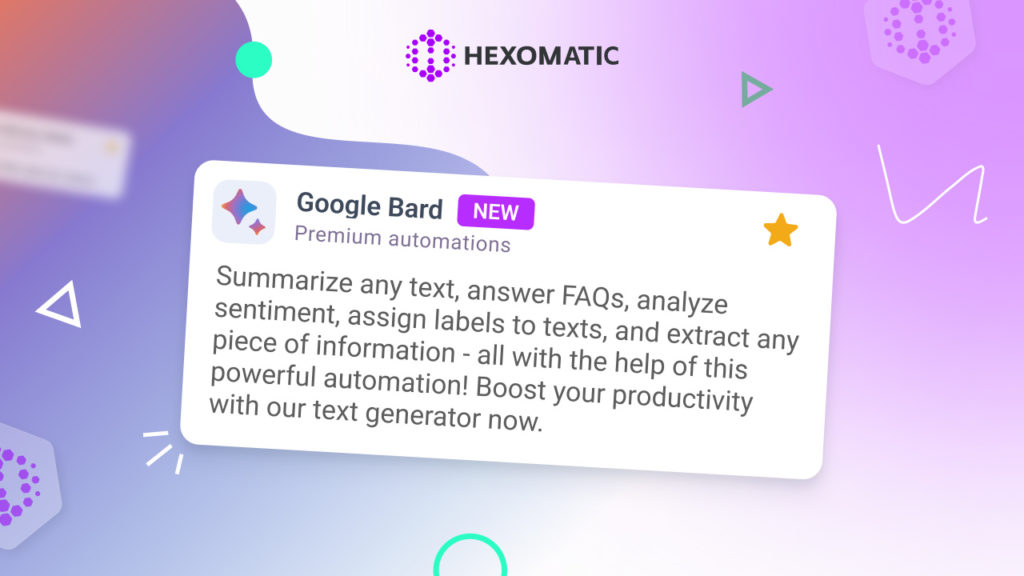 Let's start our month in review with one of the exciting news! We launched our Bard AI automation in August, allowing you to tap into Google's extensive search results data. The main difference between Bard AI and ChatGPT is that the latter is limited to knowledge up to 2021. With Bard AI, however, you can get Google's current search results data with real-time insights on companies, events, and more.
New email editor in Hexospark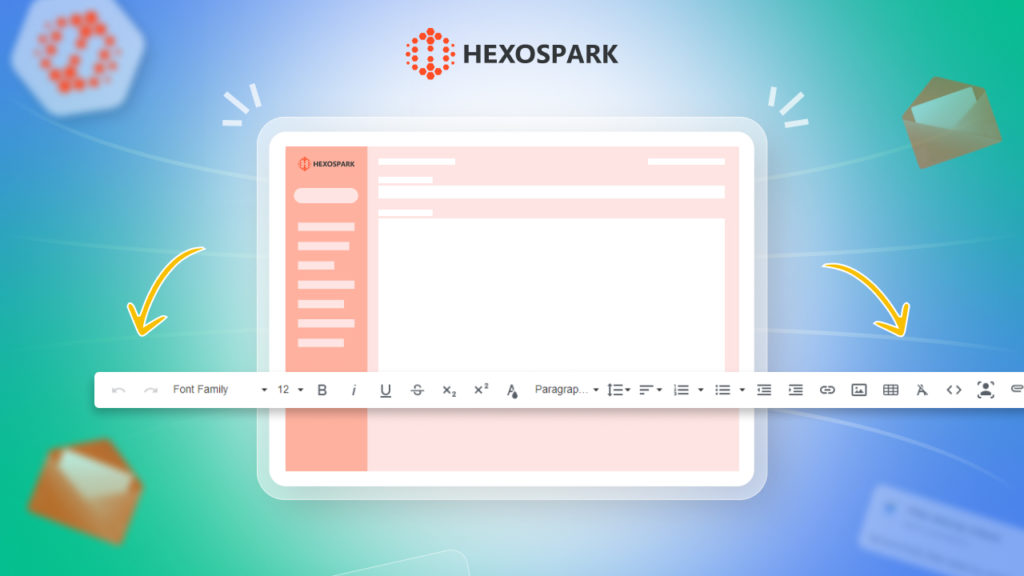 Our next exciting news is for Hexospark users! Our Hexospark email editor just received a major upgrade 🔥. Listening to your feedback, we've implemented a new framework, enhancing the editor's functionality.
What does this mean? Now, you can paste content from your clipboard or Microsoft Word, ensuring cleaner code and styling. Plus, our improved HTML and CSS support allows you to create emails precisely as you envision.
But this is not all! The revamped editor also generates cleaner HTML code and offers a handy "clear formatting" option. And for those accidental changes, the new Undo/Redo feature has you covered!
Hexofy 2.0 major UI and features update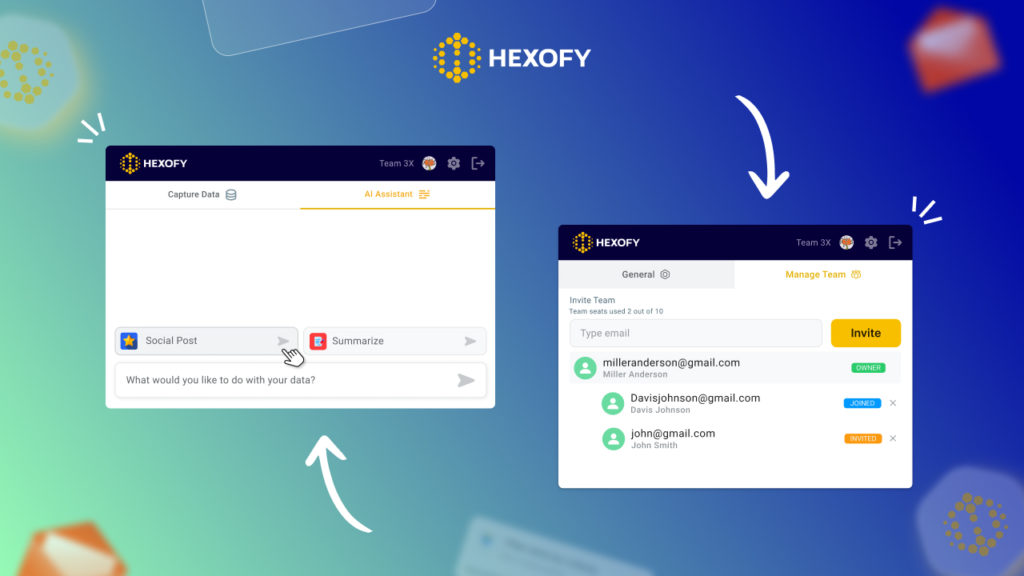 Our team has also worked hard to update Hexofy. You can now say hello to Hexofy 2.0, an even better version with a revamped UI, simplifying data capture in seconds.
AI assistant added to Hexofy
Besides the major UI update, we have also expanded our AI assistant. Thanks to this, you can now summarize data, create social posts, and even provide custom prompts for a range of GPT tasks, all based on the data you scrape and the page you're on.
What makes this a great improvement is that you can complete a variety of tasks in seconds using the AI assistant. For instance, you can ask questions about the information you've gathered on a specific page. You can also use your custom prompts to analyze, translate, or rephrase the captured content.
Team invite improvements in Hexofy
The team invitations on Hexofy have become easier and faster than ever! Due to the new improvement, you can easily invite your team with just a few simple clicks!
What's new in the Academy
Understanding the importance of our Academy, we dedicated our efforts to creating new tutorials and articles across all our websites. These tutorials help our users to explore our products' advanced functionalities with confidence! Here are the pieces of content written for Hexomatic, Hexospark and Hexofy:
Web scraping for market research – Usecases and automation ideas
How to scrape the web with ChatGPT
What is Intelligent Process Automation?
How to write a business proposal + examples
How to avoid the Gmail promotions tab
How to find emails on Facebook
How to scrape AI tool directories
A big thank you to all our users for your valuable feedback! Thanks to your input, we've enhanced our products, making them more effective and user-friendly than ever before.
Your insights drive our commitment to excellence, and we look forward to continuously improving to meet your needs!🚀🌟