Excited to announce that Hexomatic has been awarded Emerging Favorite in the 2022 Capterra Shortlist of Data Extraction Software.
Emerging favorites are products that rate highly in satisfaction (sometimes even higher than the Top Performers) but aren't as well known as the Top Performers.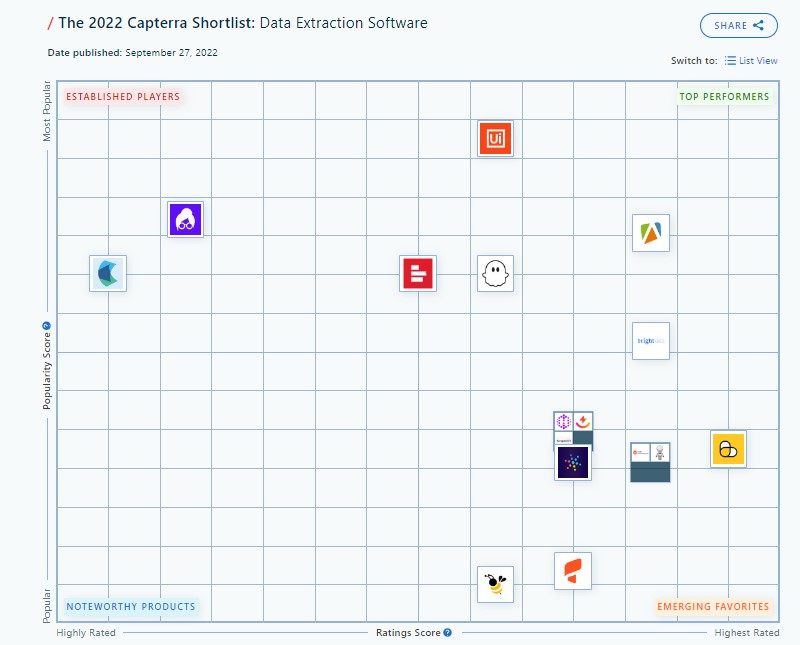 To make the shortlist, Capterra analyzed 454 products in their data extraction software directory.